The Calhoun City Public Library is closed for renovations and is expected to re-open in May.
Patrons are encouraged to visit the Edmondson Memorial Library in Vardaman for book/DVD checkout and return, faxing and computer use.
Edmondson Memomrial Library Hours:
Monday, Tuesday, Thursday 10 – 5;
Friday 10 – 4;
Saturday 10 – 12.
Library Address: 109 Stovall Street, Vardaman, MS 38878
~~~~~~~~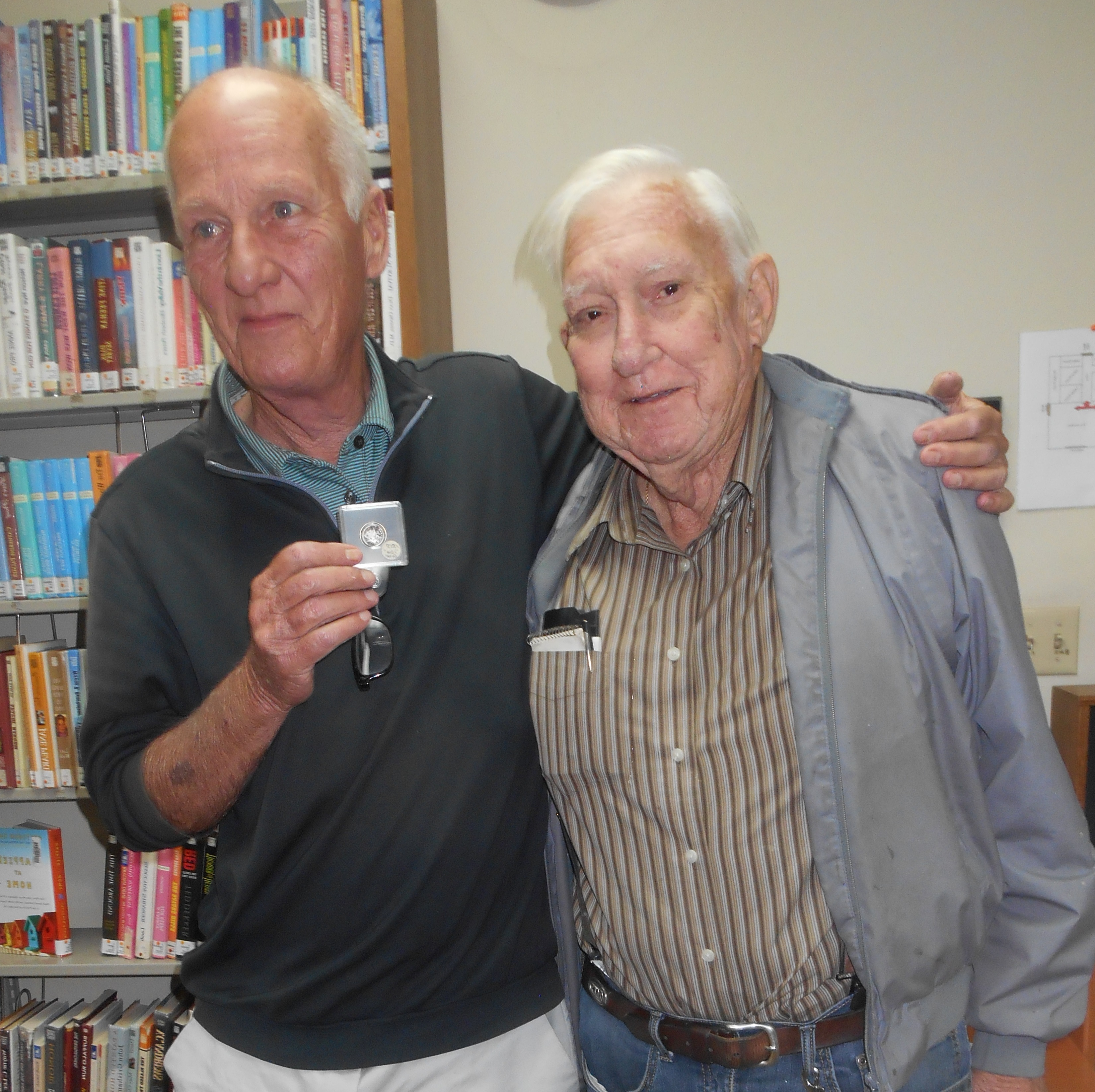 A big thank you to Mr. Mark Wigley of Ridgeland, MS for his donation of memorabilia to the Calhoun City Public Library!
Mr. Wigley recently donated a World War II Ration Book, a business card for Joe Kelso Taxi company, and an 1858 dime with "IDA" stamped on the back, possibly in reference to a local militia known at that time as "Ida's Brigade".
Be sure to stop by the library to see these treasures!
Pictured: Mark Wigley (left) and Curtis Tennyson (right)
~~~~~~~~
~~~~~~~~~~~~
Save
Save
Save
Save
Save